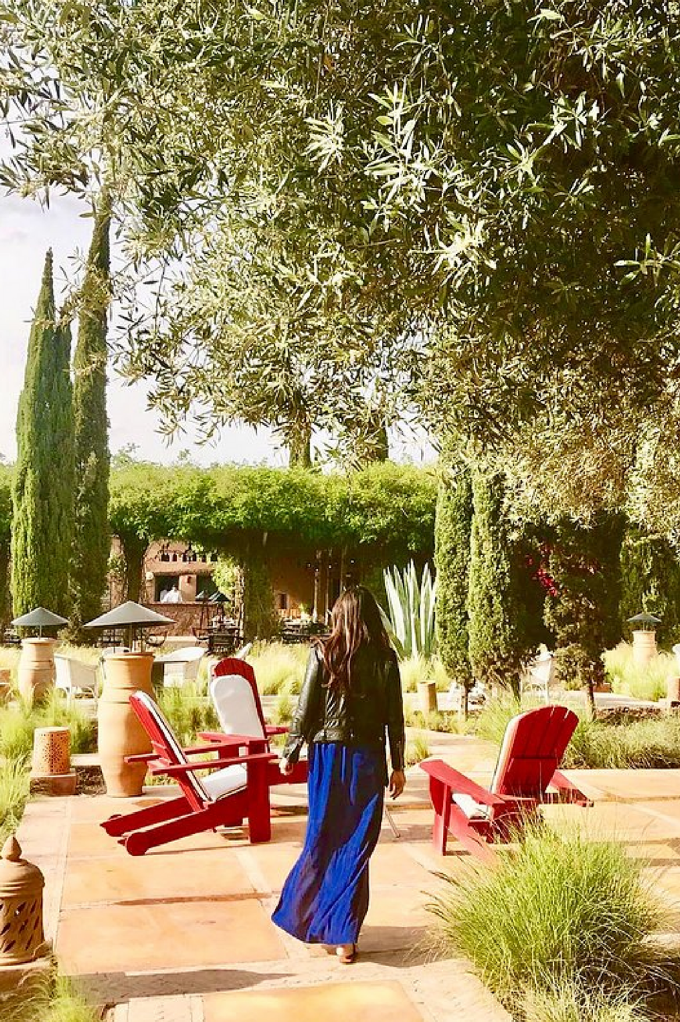 Café Gitane was founded by Catherine D. Inspired by Architecture, Art, Photography and Advertising. Catherine starts her first jewellery collection. Her hallmark is to design tailor-made, one of a kind pieces for your casual and special moments.
Café Gitane is proud to count amongst its first clients, outstanding women such as Bloomberg journalists, Japanese TV hosts or Miss Universe -Japan.
Each piece is carefully handmade in Paris and London. Catherine continues to experiment with different materials, stones and designs.
Her collection draws inspiration from her personal and professional journey. Catherine was born in Japan and grew up in Paris where she studied architecture at ENSAPB, in the artsy parisian neighbourhood . She graduated in jewellery design at the Lasalle College of Arts. Prior to establishing her London jewellery studio, she spent a decade as event managing director in Hong Kong and Paris.
Every jewellery created by Cafe Gitane Paris is a unique piece, entirely handmade in our workshops in Paris and London using meticulously selected materials, semi-precious stones.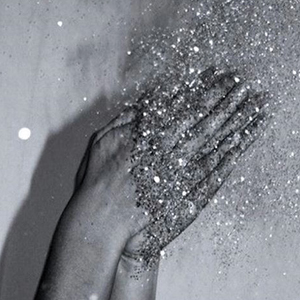 Jewellery materials meticulously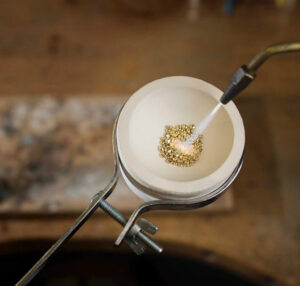 In response to recurring demands, Café Gitane offers a range of 9K gold jewellery. The beauty of 9K , it will take longer to wear out due ti its greater hardness so you jewellery will be passed from one generation to the next.
Our jewellery has been immersed several of times in an 18-carat gold bath.
Carat is the measurement used to determine the purity of precious metals like gold. The description « 18-carat » guarantees exceptional purity.

Gold plating is a process where a thin layer of gold is bonded onto the brass.

This process was invented by an Italian chemist, Luigi Brugnatelli in 1805, the first person to plate a thin coat of gold onto silver.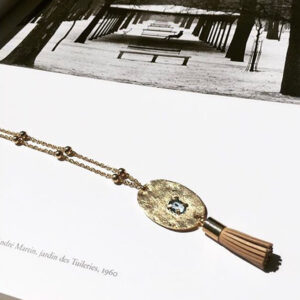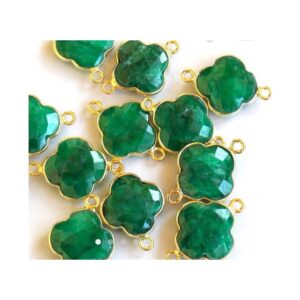 Vermeil (or silver-gilt) is sterling silver is covered three times in an 18-carat gold bath and 1.5 microns thick.
It can be polished for a glossy look or left to tarnish for a hint of vintage style, which makes it a versatile addition to your jewelry collection.
Our best selections : making our workshop unique with our french savoir-faire 
We don't want your special moment to fade.
To maintain the quality of your new jewellery , please have a look to the instructions below.

Avoid any contact with perfumes or any Chemicals on the jewellery 
Remove when you are going to sleep, pool , beach , spa…
Avoid from direct sunlight, heat and humidity
Remove before taking a shower, bath etc..
Remove jewellery during Sport /sweating activities 
Use a lint free cloth and store your jewellery
in a cool and dry place
Meticulously handmade and assembled in our workshop in Paris and London;
Address: Avenue Charles de Gaulle 92200 Neuilly sur Seine
Phone: +33 (0)7 77 65 73 51
Address: Antrim Road, NW3 4XU London (North of London)
Phone: +33 (0)7 77 65 73 51